Free Goals List Template
Track your goals in this easy to use spreadsheet to fill in and print. On the left is your short term goals and on the right is your long term goals.
To make sure that you progress your goals sufficiently, you attach a due date to each one and allocate a reward to certain key goals.
You can also categorize the goals under bolded headings and subheadings.
This Goals List Template is provided in .xls (Microsoft Excel) format in 60 Rows, 8 Columns size. There is also an example screenshot displayed below. It has been downloaded 5153 times.

If this Goals List Template is not what you're looking for, then perhaps you'll find what you need in the
Spreadsheet Templates
category.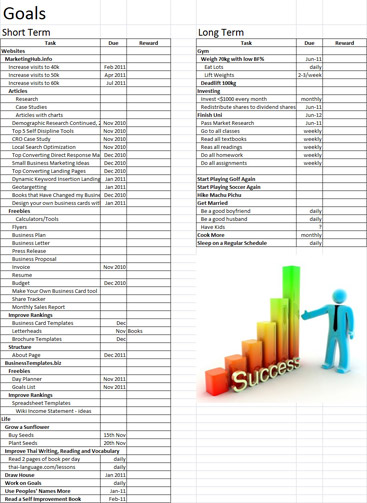 Sample Goals List